The "sandwich generation" finds itself sandwiched between two generations of family members; parents on the one hand, and children on the other. Both of which simultaneously need their love, attention and care. This need to balance their own needs with the needs and expectations of their families comes with a myriad of financial challenges. Including meeting day-to-day expenses, educating children, caring for ageing parents, and planning for their own retirement.
This period can be particularly stressful for many people who feel completely unprepared for what it may bring. Proper planning is essential, whether your parents have good long-term health and require little or no assistance, or are experiencing deteriorating health. There are definite steps that you can take as the sandwich generation for when you need to step in.
In our society, talking about incapacity or death is often seen as a death sentence itself. As a result, emotionally, we find it difficult to address such issues. Children are hesitant when it comes to discussing financial issues with their parents for fear of appearing to be too interested in inheritance. As a result, many Nigerian families do not discuss money matters until a crisis occurs. Sadly, in an emergency, available options are greatly reduced, and the situation becomes more complex and costly.
It is useful to meet informally as a family to talk about the financial issues associated with potential chronic illness, disability, mental incapacity, or death. This may involve some awkward conversations but by considering some of the issues while there is still time to plan ahead and while your parents are in relatively good health, you can benefit from their full involvement and wise counsel as they actively participate in the discussions and decisions concerning them, and without imposing your own will.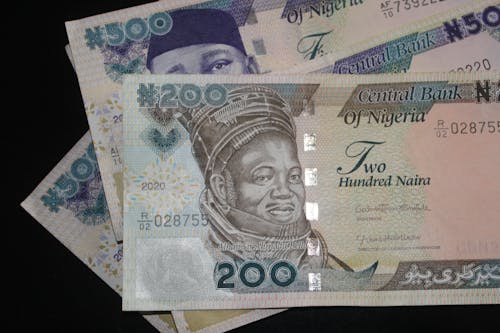 Are your parents insured?
Don't wait until your parents are in their 70s or face deteriorating health before you start thinking about medical insurance. The earlier they have a comprehensive health insurance policy in place, the better. Whilst this is expensive, the potential cost to the family if this is not in place, makes it worthwhile. Have medical information including medical history, medication, policy numbers and other details handy in case of an emergency. As with all insurance policies, remember to read the fine print, and most importantly, don't let the premiums lapse.
Gather important information
As you may at some point have to take some responsibility for your parent's day-to-day finances and general care. It is therefore advisable that you become familiar with their financial situation such as bank accounts, investments, and real estate holdings. Encourage them to "tidy up" their affairs. For example, identifying the location of important documents. Share certificates should be properly lodged in the Central Securities Clearing System ("CSCS"). Many Nigerians, particularly the elderly are somewhat reluctant to lodge their certificates with CSCS. It is important to educate them on the benefits of having the electronic system instead of keeping them framed on the wall or locked up in a home safe.
Seek professional advice
In complex family situations, a parent may not want to involve their children or other family members in discussions about their assets, living wills, trusts, or funeral arrangements. Encourage your parents to seek professional advice and update their plans regularly, including who should make legal and medical decisions on their behalf if they become unable to handle their own affairs.
A joint account gives owners equal access to an account making it convenient to issue cheques and sort out bills. Whilst a parent can retain some independence and control, particularly if he or she holds the chequebook. The account title should reflect the name of the additional authorized signatory, and all necessary documentation must be provided.
Be mindful of the fact that a joint account with the right of survivorship means that when one owner dies, the account automatically belongs to the survivor. For example, in her will, Mrs Disun bequeathed a sum of N150,000, in her current account to her daughter, Sarah. Unfortunately, Sarah was not entitled to the assets because Mrs Disun held the joint account with her son, Debo; this designation supersedes any bequests in a will.
Power of Attorney for Healthcare or for their finances
A power of attorney is a written document that grants someone else the legal authority to act on behalf of another person in financial transactions. Having complete trust in the designated person is crucial because no one oversees their actions, making abuse possible.
As your parents grow older, it may be that they can no longer continue to live on their own. You and your siblings may need to come to a decision about where they should live whilst being sensitive about their feelings and preferences.
Collaboration and cooperation among siblings are essential
one child usually assumes the primary role, whilst the others fulfil largely supportive roles. Siblings should form a network of support around the primary carer, assisting both financially and logistically as their ability dictates. If the parent's assets are insufficient for their long-term care, the children may contribute to a fund. This can be used for their upkeep. Unless one of the more capable siblings is able to underwrite most of the expenses. Another option is to hire qualified carers and nurses which comes at a significant cost. Overall, family circumstances and dynamics will determine what works best.
As with any major life change, caring for an ageing parent comes with feelings of stress, confusion, and anxiety. Planning ahead will reduce some of the financial demands and potential disagreements that lead to conflict.
If families understand the financial and legal issues involved and plan ahead, this life stage should be a most fulfilling, positive and rewarding experience.
Click To Tweet
Read also: Will Your Family Wealth Survive Three Generations?
By Mrs Nimi Akinkugbe, Lagosmums money management and financial specialist.