Candidates for the upcoming Jamb and WAEC exams have complained about a possible clash between the two exams. For instance, WAEC students who are expected to write Animal Husbandry by 9 am on Thursday, 11th April 2019 are also being expected to sit for their JAMB paper on the same day and at the same time.
However, the Joint Admissions and Matriculation Board on Tuesday assured candidates sitting for this year's Unified Tertiary Matriculation Examination that they would not be denied the opportunity of writing the examination.
According to Dr Fabian Benjamin, Head of Public Relations, JAMB "We (JAMB) have met with the WAEC management and WAEC has just given us an assurance that there is no clash; that people don't just understand the modus operandi of the timetable especially as it affects the practicals.
"The WAEC Practicals are in sections. There is no clash at all and that allegation of a clash in the timetable is unfounded and baseless. WAEC has given us an assurance that it has accommodated all the fears of candidates. That the practical subjects are scheduled in sections in such a way that there would not be any clash (between UTME and WASCCE) at all.
"We want Nigerians to know that WAEC has actually accommodated the fears of candidates. JAMB examination takes just about two hours, but what WAEC is saying is that candidates should go and be preparing for their examinations,'' he said.
Exam Preparation Tips
Reading for an exam can be very daunting especially when you feel like you do not have enough time to read, or you have more than one exam in a day. Since Jamb exam is scheduled to hold this week, we believe that your preparations have started already. Below are a few exam preparation tips for you to take into consideration
1. Get to the exam centre early
After you must have double checked and confirmed the venue and time of your exam, leave home early to ensure you get there early. This way, you can beat Lagos traffic and still have some minutes to spare for registration and revision before the exam.
2. Do not go to the exam hall on an empty stomach.
In case of any delay, you want to be as prepared as possible. This includes ensuring that you do not get hungry halfway through your exams. Try to avoid any food item that will cause stomach upset.
3. Make sure you have all your means of identification with you as well as your photo card and any other document you are required to take along. Also, take along a pencil for any calculations.
4. Listen to the examiner or supervisors instructions.
Do not be distracted when they are giving instructions to avoid being tagged as an offender. Also, do not start until you are asked to. If there is an attendance sheet, make sure you fill it to avoid an Adeleke situation in future.
5. Finally, do not panic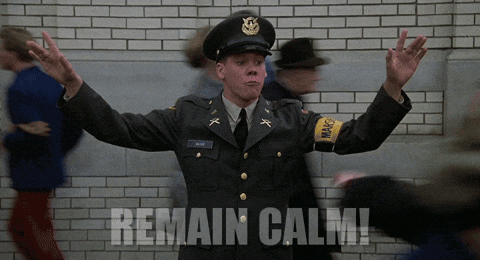 Relax your mind so you do not lose your concentration, there's nothing to panic about.  Go through the questions carefully, understand the rules and take note of the time allocated to you. Good luck
Do you have any other tips? Share with us!
For ideas on how to spend the Easter holiday, check our Easter Holiday Guide here