Echoes from the 'Me Too" Movement has continued to gain attention around the world. With its high publicity, it is difficult for anyone to pretend to be oblivious of the news. Most people have heard of the struggles of former Hollywood's 'powerhouses' now largely reduced to the 'big house'; from R.Kelly to Bill Cosby, Harvey Weinstein (still free!) and most recently Jerry Epstein.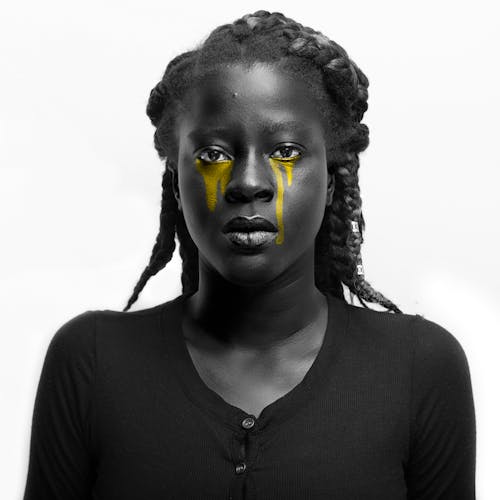 Will the 'Me Too'Movement change the narrative in Nigeria?!
Chatting with girlfriends recently, I jokingly sought their opinion on how the Movement would change the narrative in  Nigeria.  As expected, they burst into long sarcastic laughter. One actually asked what the "benefit" of employment for many Nigerian men would entail if they were unable to 'harass' female workers they took a fancy to or had power over. This brought to mind a 'She Too' moment for me.
I recall a well-endowed girlfriend of mine, during our early working years at one of the big 3 banks. A Senior Manager at the Bank would routinely ask her into his office, apparently to fondle her. This Manager had been a friend of her late father, who had also been a senior manager at the Bank.
This 'friend' had helped her secure the job.  When she came out of his office and narrated her experience, there was no anger, repulsion or indignation on her young face. Only a somewhat amused sense of resignation. It appeared this clear-cut case of workplace sexual harassment was his 'perk' (and possibly punishment for her daring to be sexually attractive). [Read: Are you a Nigerian Parent Raising Children in the MeToo Era]
How do you react to sexual harassment allegations?
As a mother of girls. My initial instinct in harassment allegations is immediately to take the side of the woman and call down fire and brimstone upon the heads of the perpetrators. This vengeful spirit becomes more fueled when I hear cases involving our own Nigerian men and boys. As the 'Hollywood Tales' highlight; it is a case as old as time itself; the powerful taking advantage of the vulnerable. If ever a group was vulnerable, it is the Nigerian girl or woman in a culture that perpetuates the superiority of the male gender and promotes an inborn sense of entitlement.
Contrarily, as a mother to a son. I see some of the 'challenges' to the power of this Movement and remember cases of false allegations. We hear cases where girls or women, like 'Potiphar's Wife', might desire to assert their own sense of power, ambition or pure sexuality. This might lead to engaging in behaviour they might later come to regret. Perhaps because of the shackles of culture or religion, they must now cover their tracks and overcome the shame with blame. This might then lead to blaming an innocent man because he did not respond to her advances. 
Teenagers in the Me Too Era
Envisage this scenario; Tunde and Bisi (late teens) attend a party and under the influence of alcohol, testosterone (on both parts) and that enticing teenage urge for popularity/notoriety, embark on a heated 'make-out session'. Upon discovery of their antics, Bisi decides that rather than admit that she gave her consent she chooses to present herself as a victim and Tunde as the aggressor. Bisi's friends decide to bring Bisi's 'plight' to light and immediately blast it on social media. The result of this with no 'judge nor jury' is that Tunde's reputation is immediately destroyed.
What is the benefit of the 'Me Too' Movement
Perhaps the greatest benefit of the Movement is the light it has shone on otherwise dark spaces. Spaces whereby similar injustices have lurked for too long, again under the cover of our prevailing religious, political or social structures. The pathetic cases of the vulnerable; who are largely children and women being abused by 'men of the cloth' is possibly the most annoying of all. Must we begin to warn our children not to trust 'our pastors and holy men?'
Here then is the challenge; do the positive progress resulting from the Movement; whereby bringing offending males to justice; sending warning signals to others, override the cases of false allegations? Perhaps, the damage of false accusation cases must be factored into the march to justice.
The 'Me Too Movement' certainly concerns everyone from Hollywood to Nigeria and elsewhere.  
Contributed by Bola Benson 
Click to read: [What You Need To Know About Childhood Sexual Abuse]