TGIF and Happy New Month Mums, Dads and Kids! Wondering why we are celebrating the new month? A lot has happened in the past one and half months and there is so much to be thankful for. Although we are still in a precarious situation, we are thankful for life, good health, family and grace. Below are some ideas on ways to celebrate the new month during a pandemic. They can also be little ways you celebrate everyday, just because.
1. Have an Attitude of Gratitude
When you have an attitude of gratitude your ability to be thankful never wanes. It is important to thank God for the little things and the big things. Do you know that a daily five-minute gratitude journal can increase your long-term well-being by more than 10 percent. Gratitude improves our health, relationships, emotions, personality, and career.
Have your family members say who and what they are grateful for. Also, use it as an opportunity to show that you appreciate each other *you might want to have a tissue ready*. Going forward, you can make everyone keep a gratitude journal.
2. Watch a Movie and Learn Together
Most of us have been watching movies during this lockdown to while away time or keep the kids busy. Why not use a different approach this time. Rather than wait for them to start their MBA or start their jobs; as a parent, you can watch movies that teach children about entrepreneurship and business.
One of my goals as a parent is for my children to understand the concept of wealth creation, entrepreneurship and business. I intentionally introduced them to watching Shark Tank and now they love watching it regularly.
We get to see the way the various entrepreneurs present their vision and their businesses, their confidence and clarity when they are sharing their goals. In addition, they see children who are doing amazing things pitch their businesses in front of tough judges.
I am still amazed at how much my children enjoy Shark Tank and how quickly they calculate the valuation of companies. This shows that our children are much more capable of understanding more than we think they can.
3. Show love to each other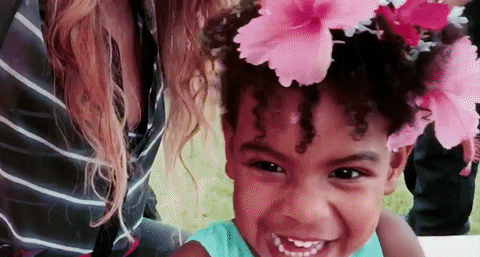 Show the kids that Mum and Dad love each other! Kids need this validation. Say you love each other in front of them and make a show of it with a hug and a kiss. Your kids will either squeal with delight and laugh or say "eewwww" (they don't really mean it), but you make their day when you let them know that mum and dad love each other.
If you are a single parent, let your kids know you love them and you are always there for them. [Read How to Manage Stress, Anxiety and Fear at this Time]
4. Have Fun Together
There are different ways you can have fun together. Put on some music, dance and sing together. Let the kids teach you how to dance Toosie slide and you can teach them how to do the electric slide. Nothing says love more than spending real time together as a family.
5. Send Happy New Month Messages To Family and Friends
Call grandma and wish her a happy new month! We bet she will love it. Wish other family members and family friends. Do the kids want to make digital or physical cards? Go for it! You can also explore the video call options and speak to everyone at the same time. Both parties/families will definitely appreciate the connection, enjoy the company and the well wishes. The importance of keeping in touch with Family and Friends during this time cannot be overemphasized.
What other ways can you celebrate the new month as a family. Share with us! Read this article on screen free activities to engage in during a lock down. Enjoy your weekend!