As a result of the recent coronavirus pandemic, working from home is the new normal for most people while cities are on lockdown. Perhaps this is the first time you are working from home with your children and spouse at home. It could certainly be a challenge at this time to find the right balance. Work-life balance has taken a bit of a turn while we fight COVID-19.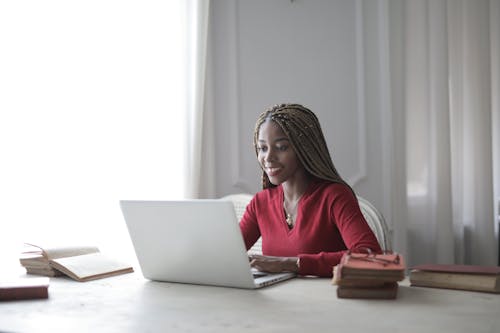 Here are some ways to Hack working from Home
Set a Schedule
It is advisable to create a schedule and have some core working hours. This way you can plan to do the heavy work such as conference calls, writing your articles and creating proposals during these core hours. The reality is that if you are a parent and your children are also home; there will be distractions as your children are bound to pop in now and then. Be flexible and set the tone with your teams ahead of time. This is a trying time for everyone and so we must be tolerant of family needs as well.
While working from home a schedule helps with managing expectations as well. Otherwise, all your children see is mum or dad sitting in front of their computer all day and never having time for them. You can try to make it work by trying to keep your core working hours between 9 am and 2 pm, you can plan for lunch in between and take small breaks.
Lastly, a sense of humour will go a long way at this time. Who remembers the precious moment when Robert Kelly's children walked into the room while he was being interviewed live on BBC. Watch video here 
Create a working area
In my household, we are all working or schooling from home. It is helpful to create working areas for each person who needs it. In the case where you will be in the same area then you want to use headphones so as not to disturb each other. For example, if mum or dad will be having lots of conference calls, then they might need to be somewhere quiet. It might not be advisable to sit in the family living area and expect the rest of the family to tiptoe and be quiet.
Likewise, the children also need to have their working area set up for online learning. Somewhere with minimal distractions would aid their learning.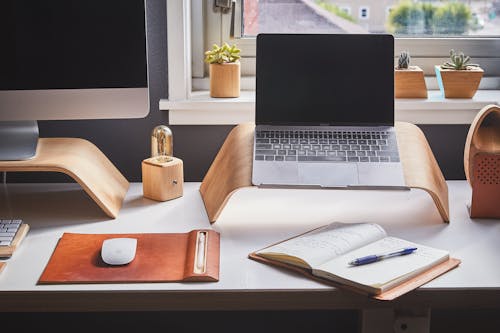 Use The Right Technology Tools
While working from home using the right technology tools is critical. For some, you might have been used to video conferencing but for many, this is the first time that they are using video conference platforms like Zoom or Google Hangout. Whatever your industry, find the right tools that would make working from home easier.
In terms of the internet, a reliable internet service provider makes life much easier. You might want to call your provider and find out the specifics of your plan. In the event, your WiFi service gets slow because several people are browsing at the same time, you might need to make alternative plans. For example, you could stagger the internet usage and use your hotspot or encourage the children to engage in offline activities during your core working hours. [READ: How to Raise a child who loves Reading]
Avoid Excessive Screen time
Working from home can lead to excessive use of screen time. This also applies to children engaging in online learning. It is so tempting to pop over to YouTube quickly or go down the email rabbit hole. For the children set screen time guidelines. If you have not been using parental software to monitor internet usage this is the time to use one. I personally recommend Qustodio which allows you to set screen time, block sites and more. Sign up and get your Qustodio account here. 
As an adult, it is not advisable to spend all day on your computer and devices. So consciously set times when you will switch off. Remember that you should be modelling healthy digital usage to your kids and they are watching you.
Get moving and Get Fresh Air
Finally, to avoid cabin fever while working from home, it is helpful to get moving and get some fresh air as well. While the kids are at school they go to the field and move from class to class. As an adult in the office, you physically have to get there and also move around from meeting room to canteen etc. Being at home means it is very likely you can become a couch potato and not move around at all. Lack of physical exercise and lack of sunlight will not help your mood and effectiveness.
Plan to move either by going for a walk in your compound or doing some exercise in the home. You should include the whole family in this. So be sure to get moving and to eat healthy at this time as well.
This is the new normal for now, we can make it work by taking some conscious decisions to make the transition to working from home and homeschooling work for everyone.