Christmas is here! And we know you'll definitely want to get something for the mum in your life. Hope you're not getting the usual set of pots and pans or something that is for the household?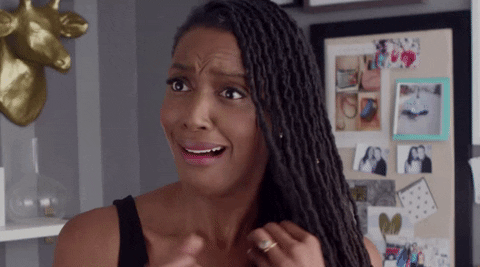 You need to be more intentional. Here are some tips on christmas gifts for the mum in your life. Getting ready for the holidays always includes a shopping list for your loved ones, spouse, children, colleagues or mum. It always helps to have a handy shopping list of who you are giving gifts to and what you would like to gift. Planning early also enables you to take advantage of sales.
Mums love getting gifts because many times they are busy catering to and caring for other people. So whether you're shopping for your mum or your tribe of mum-sisters, here are some top gifts to help you choose.
Here are Some Gifts for Mum

Technology
Most mums are techie! They are either with a new gadget, phone, or camera. So if you know what kind of gadget she likes this could be a good time to get her a new one or upgrade. For the mum who loves to take photos of her children, selfies with her friends you could get her one of the Samsung phones, like the Galaxy  J7 Pro, that takes awesome photos with #NoFilters.
Spa Treatment
We all know it is hard for mum to get sometime out for herself and to relax. So when you give her a gift which includes a trip to get pampered you cannot go wrong. A spa gift with some treatments such as a full body massage, facial, manicure, pedicure or hot stone massage would be a great gift for that busy mum. You can decide to order an uber to take her there as well so that the gift certificate does not expire. We all know finding free time to go for the treatment might be tough.
Photo shoot
Most mums are social and on social media. If you are on social media you have a personal brand whether or not you realise it. But I bet you if you ask if she has a personal branding plan she would say No! You would be amazed what difference professional photos would make. You feel more like a boss lady and you have your picture assets ready when you are invited to speak at an event.

Clothes
You must have seen that Nigerian fashion is truly taking over and there are so many new designers offering amazing styles. Clothes are always a great gift and this time of the year many designers are having fabulous sales. Just search for #NigerianFashion on Instagram and you would be spoilt for choice.

Music
For the mum who loves music, you could get her a cute bluetooth speaker which would be compatible with her devices so she can listen to music on the go. Get her a trendy set of headphones to connect to her phone and listen to music on the go.

Home Gifts
Our homes are our sanctuary! Get some unique gifts for the home such as throw cushions with unique quotes or scented candles.

Foodies
There are several food YouTube channels out there. Mums who love to cook are spoilt for choice when it comes to brining some excitement to family meals. A good cookbook, stylish kitchen equipment could add that little oomph to an otherwise ordinary daily chore.

Quality Time
Some of the best gifts are the gifts of uninterrupted time, plan a date to hang out. Put the devices away (except for the selfie). Spend quality time talking to each other and catching up on the busy life you live.
You do not have to break the bank to make someone feel special this Christmas, having a budget and planning is important so you do not go into debt this season. Read [Budgeting Tips to Avoid Overspending].
What are some great ideas of gifts for mum you have?