This story is absolutely heartbreaking, a video of a therapist abusing a child with cerebral palsy was caught on CCTV. No one can imagine how diffifcult it must be for the parents to realize that someone they put their child in care of was abusing their child to such asn extent.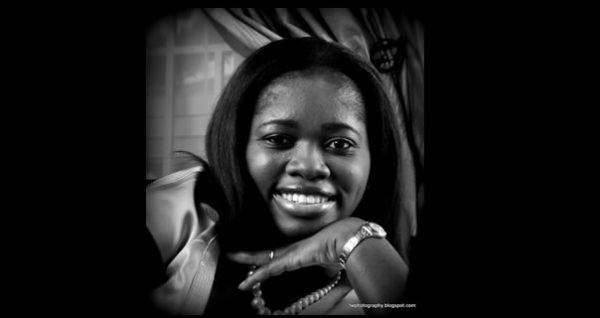 This is also a reminder that parents should spend time noticing changes in their children. There might not always be the benefit of a video or camera to capture evidence as is the case here.
"In respect to my daughter, the signs were there: She had been withdrawn for a while in fact she had stop smiling, interacting with anybody in the house or attempting to answer questions in school. I kept asking the care giver that followed her to school about the sudden change. The caregiver said she had no idea. I came up with my own theory and I brushed it aside". She could never have known the extent of what was going on.
Bukola Ayinde, Founder of P4:13 Foundation and author of Diary of a Special Needs Mum shared her story on BellaNaija. It was their worst nightmare to get a diagnosis saying their child has Cerebral Palsy. She opens up about the emotions, ranging from denial to wishing the issue would go away until she and her husband bravely decided to face up to the issue.
Following the decision to do the best they can for their child. Bukola shares her expereinced below –
We engaged different specialists; Neurologist, Paediatrician, Physiotherapist, Speech therapist, Occupational therapist, Special Needs Care Givers. At one point we were scouting for a very good physiotherapist".
A parent of a special needs child recommended a young lady to me. I mentioned her name to one of my daughter's therapist who confirmed that the lady was very good at her job. However, she also confirmed that the lady could be arrogant. I spoke with another therapist on the field who also confirmed that the recommended Physiotherapist was good at what she does but she could be rude.
She came on board as my daughter's physiotherapist. Was very professional and dedicated, but she didn't come cheap. My daughter attended a mainstream school that allowed her to use the sickbay as her pullout room for her physiotherapy session.
In June 2016, my daughter's school proprietress requested that my husband and I should make out time to see her. When we eventually did a week later, she told us that the physiotherapist had manhandled our daughter and she was going to show us a CCTV recording to prove it.
At the back of my mind I felt the woman was exaggerating because therapy could be demanding at times. My child may cry, if she didn't like the exercise or if the exercise was tasking.
The Abuse
Apparently the therapist didn't remember that there was a CCTV in the room or she felt nobody would be checking the TV at that particular time.
It was heartbreaking to see my daughter treated by a health worker in such a barbaric act. I watched my daughter as she fell down several times hitting her head on the tiles. There were times she hit her head on the edge of the wooden bed before falling to the ground.
Her Physiotherapist slapped her three times; the third time with her cell phone. She left her head hanging upside for 5 minutes. She twisted my daughter's hands several times; at a point she sat on her hands, at another point she tied her hands behind her head. I watched as my daughter fell from her chair while her neck was stuck in between the space at the vertical back rest and the flat wood used for sitting down. I watched on as this lady typed on her phone 90% of the time only taking some time off to torture my daughter. Did I mention that she took out time to take her selfie? Up to five times.
After we watched the recording, my husband could not control his tears. My heart bled.
My daughter's Neurologist said we cannot ascertain the level of damage to her brain because we did not bring her immediately it happened. He said an MRI would have been done to ascertain any damage.
https://youtu.be/lllBIpx2L2A
Getting Justice
I got her arrested.
She said she was sorry
She claimed depression and ill health
I didn't believe her then, I don't believe her now.
Considering the justic sytem in Nigeria. This mum decided to drop the police charges. "I decided to stay with my traumatized daughter and handed the Physiotherapist over to the Registrar at Medical Rehabilitation Therapists Board at Yaba".
What was the punishment she got?
• Three months withdrawal of her practicing license.
• Three months work in a general hospital under supervision without pay
• She was to undergo a psychiatric test
Like seriously? Are you kidding me?
She had been practicing for a year without renewing her license and all you could do was to withdraw her license officially for a mere three months?
She went back to the Registrar at Medical Rehabilitation Therapists to ask for permission to travel to USA to get treatment.
I called to check on the case, and I was told she had travelled for treatment
I was told not to worry as she cannot practice anywhere else in the world without a letter from the board. Actually some months later, it came out that she was not undergoing any major treatments but attending a Masters programme in US.
So she got away with child abuse, assault, battery, in fact attempted murder.
This is only possible in Nigeria right?
Other Innocent Victims
On returning to the Medical Rehabilitation Center, the mum found out that the case had gone cold.
What stops her from coming back into the country and working with other children? How many Nigerians ask for practicing license before employing a professional?
How would I have known that a health worker, someone I trusted with my child could be so cruel? The Physiotherapist had been with us for over two years. I can only imagine….
Healing
Well, I pulled my daughter out of school and started her own mini school at home. I let go of my current caregivers for good reasons and got new ones. With care and love, she added weight, came out of her shell and got better. Right now she attends a school three times a week and we are making progress.
Child abuse is real…from the people you least expect. Protect your children.