As more schools have asked that students stay home; parents and educators alike are scrambling to ensure that online learning continues during the coronavirus shutdown. According to a statement by the United Nations, school closures are "disrupting the education of 290.5 million students globally". Schools across the globe including Nigeria have shut down to reduce the spread of the coronavirus.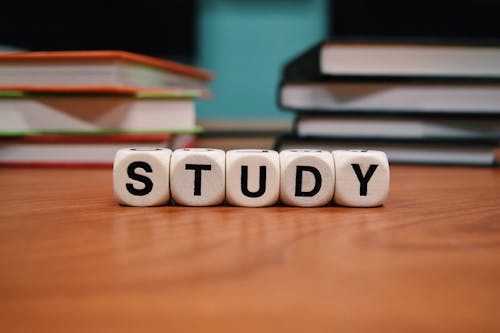 Google
Google is offering various ways that secondary school students can use the tools for learning and engaging with classmates. They partnered with YouTube to set up a Teach from home resource page to help at this time.
To explore more about Art & Culture your child could visit the Google Arts & Culture website to explore several things. Google Hangout offers an online chat facility where you can speak with or without video over the internet connection.
Zoom
This resource from Zoom is for Teachers who are probably learning how to use Zoom for the first time.
For example, be sure to record the class for future access. Read more here
On a slightly lighter note, if you need tips on how to hide a messy room or environment, you can learn how here.
Khan Academy
Khan Academy offers free webinars and training for teachers who are interested in using their platform for online learning.
The site offers exercises, quizzes, and tests so students from kindergarten to college, can practice and master skills, as well as instructional videos to help students learn or review material.
Khan Academy is available in 40 languages. 
According to the founder, there are 1 billion children around the world who are suddenly out of school. Khan Academy is a stopgap.
One of the funders, Bank of America, announced that it was pledging $1 million to help keep the site from crashing.
Looking for a schedule for your children ages 4 – 18 while they are home? Get access to this free guide from Khan Academy.
Scholastic for Children
Scholastic has launched a "Learn at Home" website that has daily courses for students from Pre-kindergarten to grades 6 and higher.
Edmodo is a free distance learning toolkit.  Educators can send messages, share class materials, and make learning accessible anywhere. Families can receive class updates, support the learning that is taking place at home, see classroom activity, and monitor their child's grades all from within the platform.
To sign up visit go.edmodo.com/distancelearning/ and sign up for a teacher account.
To help minimize the impact of the coronavirus (COVID-19) outbreak on students, the Coursera community is launching a global effort to assist universities and colleges to deliver courses online. Coursera for Campus will be available globally at no cost to any university impacted by COVID-19.
This product is designed to be used by university faculty and administrators who need to move their curriculum online and serve many students, or an entire campus. To apply visit here. 
Udemy
Udemy is offering a free course on the Coronavirus Survival Guide for several other courses on every topic visit Udemy here
Scratch
Children can learn how to code and create stories and games on Scratch for free.
Teachers can record a lecture or class topic using screenomatic. For more visual subjects like math problems or grammar tips, they can do a show and tell on their screen using a screen recorder.
For more online learning resources visit this list from UNESCO
Gradely.ng
Gradely will be offering free online tutoring for 1000 Nigerian parents as well as the following.
1. Lifetime free access to digital homework resources for schools.They can set weekly homework and support students learning while they are at home.
2. 1-month free access to weekly live tutoring, for secondary school students.
Your child can take a diagnostic test visit Gradely Sessions. Secondary schools should please visit Gradely Schools
Audible
Audible is offering free access to their audiobooks for students. This will be available during this period while schools are shut. Sign up and start listening here Sign up and start listening here 
WideOpenSchool
Wideopenschool.com is a free collection of the best online learning experiences for kids curated by the editors at Common Sense and pulled together by a group of 25 partners including Google, Zoom, Scholastic, Sesame Workshop, YouTube and more.
Cambridge Publishing, UK
Cambridge Publishing, UK, is offering 700 online reading editions of their books. The free reading period is until the end of May, and includes some Christian and theological works.  Check them and out
here
List of Other Free Online resources
YouTube Channels for Learning
– Crash Course Kids
– National Geographic Kids
– SciShow
– Kids Learning Tube
– Geeek Gurl Diaries
– Mike Likes Science
– PBSKids
A homeschooling parent shared this free curriculum resource. Everything from preschool activities to 12th grade here at allinonehomeschool. It also offers a list of thinking games by grade here.
Other Online Learning Resources