All Parents want to know how to prepare for school resumption. The questions range from whether or not schools are ready to re-open physically or whether it should be virtual, or a blend of both?
According to a statement from the Lagos state government, All tertiary institutions in Lagos State are to re-open for academic activities from September 14, 2020. Additionally, the Governor announced that primary and secondary schools across the State can resume on September 21, 2020.
Sanwo-Olu said the decision to re-open the schools was carefully thought through; given the decline in the number of positive cases and the progress recorded in the State. He asked the management of the schools to ensure adherence to the safety guidelines as they re-open their campuses for activities.
Lagos state's director-general for education quality assurance, Mrs Abiola Seriki-Ayeni,  according to ThisDay stressed that "Lagos is the epicentre of COVID-19, where we have a lot of private schools; therefore, safety must be first while we ensure learning continues. It is not just physical learning, but blended learning". She also advised the public, school owners, parents and students; to continue to adhere to the safety and hygiene measures in the guidelines. 
She further advised all private schools, whether approved or unapproved to study the released guidelines and develop a template for their re-opening plans.
In preparation for re-opening schools, LagosMums got the chance to speak to the co-founder of Greenwood House School, Dr Ekua Abudu Akinsanya. She shared some of the considerations as parents and schools prepare for resumption.
What should parents prioritize as they consider back to school in the pandemic?
The priority of parents as they consider coming back to school should be safety. Safety of their children, themselves, and the school community. Many parents are worried about their child getting infected with COVID-19 or that their child is an asymptomatic carrier and may get someone else sick.
According to her, they have encouraged parents to balance the fears of their child's safety against the reality they are faced with. Many parents also have to go back to work and do not necessarily want the children at home with nannies. In addition to dealing with financial issues, changing family dynamics, mental health issues, parents also have to consider the mental health of their children.
As a school owner, it is important that parents rest assured that the school will do everything to ensure the safety of their children.
What is the school doing in preparation for back to school in September?
According to her, their school plans to reopen to all pupils in September. They will operate safely based on four key principles, which are:
Wearing of face masks or approved face shields

Physical distancing and the use of bubbles

Enhanced hygiene and cleaning regime

Having measures in place to deal with suspected or confirmed cases of COVID-19. 
Physical distancing and the use of bubbles
Physical distancing will be maintained wherever possible. Clearly, in a school setting, this is not always practicable; and so they will consider the idea of bubbles of pupils. The concept of the bubble is that it allows a group of pupils to interact with one another; while maintaining a separation between one bubble and another. At the school, each pupil will be in a bubble; that is their class only. 
Enhanced hygiene and cleaning regime
The first term will see an enhanced cleaning schedule with a particular focus on shared areas and frequently touched surfaces. Also, the school will insist on robust hand and respiratory hygiene for all pupils and staff.
She also stressed that in the event of any pupil not being able to attend lessons because they are isolating; then the pupil will be able to join live lessons via Zoom. They will be able to engage with their teacher and submit assignments remotely.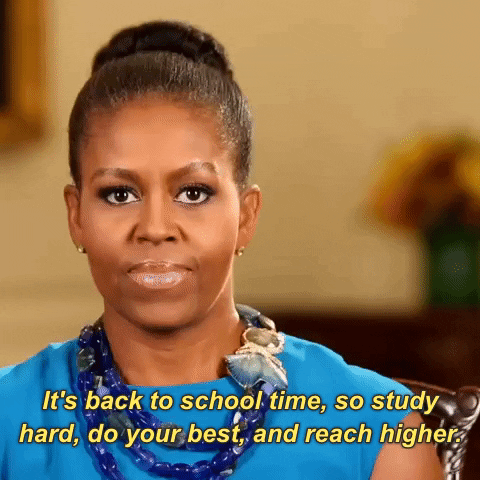 Also stating in conclusion that if they have to go back to online teaching, they are well prepared to as well.
The above statement shows the level of preparedness is being put in place and that has been required by the Government.
As the state government and school management take safety precautions required for the successful resumption; parents should take responsibility also. Engage in your child's safety by educating them on the dos' and don'ts' upon resumption.
READ ALSO: [school resumption in the middle of the pandemic]