Election day is only a few days away. How prepared are you?  Instead of being discouraged or frustrated with the government, this is why we need to vote for a better Nigeria #Nigeriadecides2023. We don't have to wait for change, we can as well be a part of it.
[Tweet "Are you ready for the elections? "]
Why should you vote?
Do you know that Nigeria has overtaken India as the country with the most extremely poor people in the world? Don't forget that India's population is seven times our own yet we managed to overtake them somehow. We do not have anything to be proud of as a country. Our education system is poor and our infrastructure is nothing to write home about. Our leaders have a duty to develop the country to a point where they don't have to get treatment abroad and their children can attend universities in the country. Yet, this is not happening.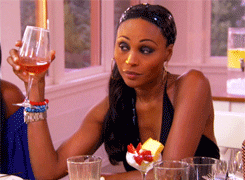 Casting your vote allows you to express your opinion on who should govern the country. If you vote, you can play a part in electing a government that you and your children can be proud of.
Below is a list of things to consider as you prepare for the elections.
1. Have you collected your PVCs (Permanent voters card)? If you do not collect your PVC someone else might still use it to vote.
2. Encourage everyone in your household, your grown-up children, spouse, staff, etc to collect their PVC and vote.
3. Educate your children about their voting rights. Remind them that elections should be violence-free. Ensure that your children and young adults are not encouraged to perpetuate political violence.
4. Identify the election booths in your neighborhood, and be sure to steer clear of any unnecessary gatherings and discussions that might escalate into violence.
5. Carry out a safety audit of your neighborhood and ensure that you stay safe.
6. We do not expect any issues – but it is advisable to stock up your home with foodstuffs and any other essentials required in case you have to remain indoors.
7. Stock up on other things such as  – diesel, credit for your phones, necessary medications, fuel, etc.
8. Security Advise –
Avoid large crowds and violence-prone areas. Avoid political talks and arguments in public. Listen to the news often to keep you abreast of all happenings. Avoid movement at night. Also, be vigilant as there are people who might want to use the elections as a guise to perpetuate violence and crime.
9. On election day get to the polling center early and wear simple clothes, like jeans and a T-shirt, and a sunhat. This is not a day for heels. You might want to take a bottle of water and snacks. (Click here for more information on the voting process)
10. Exercise your right; cast your vote…don't sell it!
We look forward to a free, fair, and violence-free election!
photo source: INEC, pulse.ng