Single parenting means you wearing both hats that otherwise should be shared. For single parents, the question is how to manage it all and wondering if they're doing it right.
In the spirit of the season of love. We spoke to Kemi Famoti, a single mum on her view on single parenting and love.

What are your views on single parenting and love?
I have to admit that it is a lot of work to be a single parent. However, in the midst of all the hustle of work and taking care of children, a single parent (man or woman) still has to find love. One needs love not only from the children but from a partner as well.
Finding love could be difficult due to competing social and cultural beliefs, but it is very possible. First, you start by loving yourself, then believe that you can find love again by careful selection of who to love, so the past does not repeat itself.
In what ways do you teach your kids about love and the beauty of life?
Personally, I tell my children "I LOVE YOU" as many times as I can in a day, and expect the same from them. It has worked for me like magic. My children are the most loving children you can ever know. I'm often amazed at how well I have been able to achieve raising loving kids, with God by my side of course.
How do you love yourself and put yourself first once in a while?
(Smile) As a single mum, the best way to maintain my sanity is to give myself a little break every once in a while. It doesn't hurt to be selfish sometimes. I often ensure I buy myself something nice; it could be something as little as buying myself a dress or dinner at a nice restaurant.
Finances could be a constraint as a single parent, but I think it's okay to sometimes spoil myself, as long as I keep the finances balanced. I would sometimes confess my shopping sprees to my children because of guilt. I'm so grateful to God for such understanding children he's blessed me with.
Mums, here Is Why You Need To Spend Time Without Kids
How do you have fun?
I try as much as possible to deliberately catch up with my social life. This is an area I focus on, as a gap can easily open in this area due to the fact that I have children to cater to. I love to watch movies, go shopping, cooking, travelling to new places and hanging out with my girlfriends. Sometimes, I would take the children to my sister's place and stay home all day, watch TV with a glass/bottle of wine and just "sleep" (smile). Health is wealth!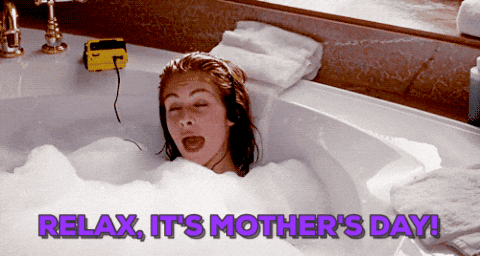 How do you surround yourself with love?
I love my family. I would never trade them for anything. The only way I am able to get my "me time" is because of the support system I have. God has blessed me with a wonderful mother, father, siblings, cousins, and aunties. Words cannot express my gratitude to them. As a single parent, a support system is essential.
You can't do it alone. "No man is an island". It is also good for the children to have family around them so they further develop their family interpersonal relationships, which will also help them in their social life and most importantly feel loved.

How do you handle attention from men?
I have learnt over the years to manage my reactions and communication in that aspect. I keep things very straight and clear. My children are number one on my list, and I'm very intentional about this. One thing I experience often, and I know other single mothers have the same challenge; is that men often see single mums as vulnerable. I have managed to keep my head up high and maintain my dignity, integrity and self-esteem on check always.
If you date, is there any slight fear of commitment?
The truth is there is fear of commitment, but never say never to love. Finding love begins with loving yourself. The person you can love the most in the world is yourself. Once you do that, I believe finding love will come easy.
Do you need your kid's permission or advice to date?
If I do date, my children have to be in approval because I am not only in search of a long-lasting partner but a father as well. In my opinion, I do not encourage single parents introducing their dates to the children unless there is a full commitment. That way, deserved respect between mother (or father) and child is maintained in the family.
How do you stay positive when dealing with everyday challenges?
Sometimes I let out a cry when the pressure comes. Crying is a good form of therapy to reduce stress hormones for anyone. Cry if you have to. It doesn't kill. It can only make you stronger. Staying positive always starts with a positive mindset. I tell myself every day, "Kemi, you got this. God is with you". I also always think of my children before making any decision. That's how I keep going. I set yearly goals, and work towards achieving them. I live one day at a time.
[Tweet "I live one day at a time." – Kemi Famoti]

Does work-life balance exist?
This is where the support system comes into play for me. My family assists me to maintain that work-life balance, and provide that support structure. So yes, work-life balance does exist. It only depends on what you chose to be your support system as a single parent. This has also influenced my strength and zeal to keep going daily. Again I am immensely grateful to God for my kind of family.
Any advice for single mums parenting alone?
You are not alone.
1) You need to find a support system. It could be friends, family, church, mosque, parenting groups; whatever works for you. It is very important.
2) Make friends with other single parents. There is nothing like having someone around you that understands exactly what you are going through.
3) Improve your social life by engaging in religious groups, community, social groups, etc.
4) Always pray to God for strength and he will never forsake you.
5) Never lose focus on your responsibility of giving the kids love, the best training and parenting experience possible, and raising model kids, that will make you and the society proud.
To all the single mums/dads out there, you are a Superwoman/Superman. Valentines Day or not, please find time to love yourself. You deserve it! #SELFLOVE.
[Tweet " To all the single parents out there, you are a superwoman & Superman. Valentines Day or not, please find time to love yourself. You deserve it! #SELFLOVE."- Kemi Famoti"]