As a member of Gen Z, there were some valuable and important life lessons I learnt from the 7th Annual LagosMums Parenting conference. The conference was very enlightening for me. There were many takeaways and things to learn from. But more importantly, it was amazing to see parents and adults gain a better understanding of who Gen Zs are and what we represent.
Here are 4 of the many lessons that I learnt from the conference:
1. Gen Zs Are Building The Roads For Themselves:
The very first session; 'Getting Ready – Jobs of the Future' captured the essence of Gen Zs very accurately. Nathalie Sundelin shared that "This generation is very hungry and they are building the roads for themselves." This statement stuck with me because it is something that we see being done practically in today's world.
In this past week, we have watched Nigerian youth all over the country take charge and mobilise the End SARS movement. This has been done through active physical protests, social media awareness and donations. The youth have taken a stand and used their collective power to fight against a system that is not working. 
The Nigerian youth being profiled and judged by the SARS police unit; are often the ones who have created job opportunities for themselves. This is done many times through the endless options that technology has provided. Since the system is not set up to aid the youth, they have gone out to create the paths for themselves. But if the government is not even going to allow them to have that, then what do they have?
It was great to see that our efforts to help and better our society is being acknowledged. In addition, our efforts are being encouraged by the older generation. This important lesson learnt here gave me hope that this is a mind-set that the older generation could learn through this conference.
2. Gen Z's Need Grit to Grow
During the very insightful panel with Mr Praise Fovovwe; also known as The Family Therapist; I picked up a very apt observation he made about Generation Zs. He spoke about how we as a generation often lack the drive or 'grit' to see things through. We tend to give up easily. He advised parents to aid their children in developing grit. This would ensure that children are prepped to face the world at large. Especially during situations that will require us to be resilient and unshakeable. An important lesson here is that grit needs to be seen as the resilience to see goals through. 
3. Parents are Learning That The Things They Say, Matter
The 'Mental Health & Our Children' panel was extremely educative in the sense that it truly gave me as a Gen Z a look into how the people that parent our generation have started to perceive us. They seem to be more aware that the things they say to us matter a lot. In addition, I learnt that parents are more aware that their words have a lasting impact on our mental health. They are also trying to be more aware of where we are at mentally and it is refreshing to see that new outlooks are being taken towards us.
4.
Media Literacy is Important for Gen Zs to Learn
In the FOMO & FOBO session with Mr Patrick McGinnis and Yetty williams, they spoke about the importance of parents teaching their children how to identify what is real or fake on social media.
Because of the power of Fear Of Missing Missing Out, social media can be used as a tool to push false narratives. It can also create fake situations in order to influence people. This influence can push people to use their purchasing power in a way that will not benefit. Additionally, people can take certain actions that could be harmful. It is important for parents to teach their children how to identify these things. Another important lesson is that it is our responsibility to learn the difference between reality and fake.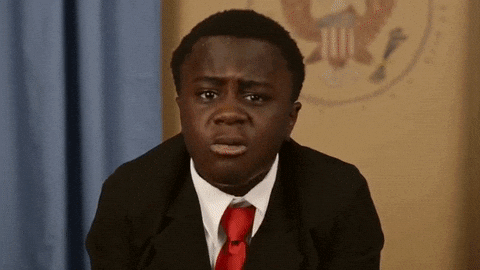 You can read more about the conference here as well as how Parents can raise Children to have Grit.
Catch a replay of the conference on the LagosMums YouTube channel.
Contributed by Jasmine Adeniran