Lots of young adults are dealing with this lockdown and pandemic in different ways. And parents must step in and help children overcome worry at this time. There are many young people who are dealing with various emotions and are rather tense and anxious about the immediate future.
A friend of mine told me about her son who started crying when he found out that the GSCE's he had been studying for, had been cancelled. This was his way of dealing with the disappointment at such a landmark time. 

Several final year students are facing the reality that they will not have a graduation ceremony.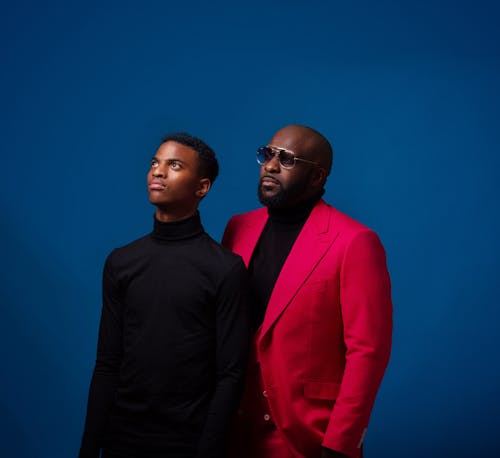 It is also reported that students at Business schools are asking for a refund since there will not be physical classes. According to the students, online learning is not a suitable alternative to in classroom learning. For students who are paying top dollar for an MBA, online classes are not what they envisioned. Furthermore, they are not sure of the job market once they graduate with their expensive degrees. These are just some of the effects of the coronavirus pandemic. 
Parents as Mentors and Coach

How exactly can parents help? Emotional intelligence is needed at this time. Of course, this is not to suggest that this is easy for parents. Several parents are also dealing with their own emotions, possible uncertainty about their jobs and businesses.
However, there is no one else to do this job. Parents need to rise up and be there as a mentor, coach, confidant, friend and everything in between at this time. These times are unprecedented and completely new to teenagers and young adults.
Many parents may not know how to reassure their children with so much uncertainty, which could make them more susceptible to mental health problems such as anxiety and depression. 
[Tweet "Many parents may not know how to reassure their children with so much uncertainty, which could make them more susceptible to mental health problems such as anxiety and depression."]
Change in Life Expectations


According to Dr. Ludmila De Faria, a psychiatrist with Florida State University. She says students are "mourning the loss of important developmental milestones they were supposed to be doing at this time in their lives." And experts advise parents to take these issues seriously and try to help kids process them. For example, Graduation itself has been "postponed" she says, although she expects it will be officially cancelled sometime soon.

This can be traumatic for a generation that "already suffers high levels of anxiety," she says. It puts them at greater risk of developing clinical anxiety and depression. Students like this may require some sort of therapeutic help from home, she says.

Many parents may be at a loss for how to reassure their children during a time of such great uncertainty, which could make things even harder on teens and young adults.

"It's unprecedented for all of us, but it's completely new for teens and young adults — and they don't have the wealth of experiences that older individuals have with transitions," says psychologist Lynn Bufka, spokesperson for the American Psychological Association. "They're trying to figure out how to do transitions and manage change within an environment where everything seems upside-down for them."

Practical Ways for Parents to help

1. Acknowledge their feelings
Parents can help their secondary school students and University students by acknowledging their feelings. This means let them feel free to express their sadness and disappointment. Whether this is about the celebrations they cannot have, no prom, no graduation ceremonies; let them share how they feel.

Parents should recognize that for many young people, "this is the biggest thing they've experienced in their lives. Many of the children today are too young to remember 9-11. As a generation, this is a really big experience for them.

Parents should, first of all, let their children share their feelings and talk about how they feel.


2. Encourage them to stay connected online


Staying socially connected, even virtually, can be helpful. It is more helpful to think about the requirements to stay home as "physical distancing," not "social distancing". it is very important for your child to have a social connection with their friends at this time.

There are several kinds of shared online activities, including group chats, dinners, TV and even movie watching that they can take part in.


3. Parents can help their children focus on what they can control


it is advisable for parents to speak to their teens or young adults about the things they do have some control over.

Graduation may be postponed or cancelled but young people can plan special events for after the pandemic has ended. You also help them to create alternative ways to celebrate now during the lockdown.

This generation is already digital-first, your children are digital natives, so help them to think of novel ways to connect online. One of the main things that we control is our attitude to the situation and how we spend our time. So help your child focus on the positive and take control of their time day by day.


4. Help them see they are part of the solution


For some young adults who want to be reckless or throw all caution to the wind, help them realise that they are part of the solution. Highlight what is at stake as they do not want to be the one who takes home that virus to their family, maybe to a grandparent that can't fight that off, or maybe somebody with asthma that doesn't have the lungs to be able to deal with coronavirus.

According to psychologist Lynn Bufka, spokesperson for the American Psychological Association. she says once young people get through this crisis, they will realize they can handle tough situations and get to the other side.

Challenges make us stronger as we sometimes surprise ourselves that we were able to get through it.

READ ASLO: How to Manage Stress, Anxiety and Fear at this Time.