Welcome to the world where perfect parenting is cancelled and rather than thinking of perfect or flawless parenting; the focus is on being a good parent. There is nothing like perfect parenting, but there are many ways to be an effective and intentional parent.
A perfect parent doesn't exist however there are a million ways to be a good and perhaps even a great parent!
Who really teaches your child?
It is our job as parents to nurture our children into their nature. You will find though that very soon the child will show that he or she is an individual with his or her likes, preferences and desires. Indeed because of the question of Nature versus Nurture, some things will clearly be just like Grandpa, or mum. And this could be the "DNA" or the "Genes" talking. Many other characteristics are a result of nurture and the environment that the child grows up in.
Ultimately, a nanny or caregiver may have just as much impact on your child's development as you do. But ultimately, the most important thing is to be there for your children and give them some consistency in their lives.
You can be sure that your child, who is just like a sponge, especially in the early years, will learn and adopt the style of the home, the family, primary caregivers, media, their place of learning, friends etc.
What is Good Parenting?
There is nothing like perfection, rather the best thing is to be real. Good parenting means being real. Being clear on what values you want to teach your children, and knowing why those values matter. The next important thing is to model this to your child. Finally, a good parent is one who knows how to unlearn to learn a-new.
A parent is born the day a child is born, this means you are learning on the job and day by day. At the very beginning, the parent is to provide, love and protect the baby. As the child starts to grow, then the parents start to guide and nurture.
Good parenting is intentional and you should know what you want for your children. Now based on your and your spouse's past experiences, there should be a discussion of the strengths you want to bring into your home and how to minimize the negatives. For some people, the idea of perfect parenting might be freeing, but for others, it might be difficult.
One of the best things about parenting is getting to be your whole self. Rather than think being a parent means painting a picture of perfection, realize that children learn best when their parents are honest with them, available and vulnerable enough to share how to overcome challenges and live a balanced life. Of course, it needs to be age-appropriate and run through the framework of intentional parenting, but most of the time children learn best from parents who are honest with them.
One of the best things about parenting is getting to be your whole self. Rather than think being a parent means painting a picture of perfection, realize that children learn best when their parents are honest with them, available and…
Click To Tweet
Learning how to make decisions
Many parents project their own expectations and emotional burdens on their children, and I think it's something all parents do, to some extent. However, it is important to acknowledge this and ensure that it does not crush the child's spirit as a result of unreasonable expectations that do not align with your child.
For example, you might hear parents say "I suffered so my children don't have to suffer". While this comes from a place of love you, must not take away the ability of the child to learn. Allow your child to make their own mistakes, earn a living and learn the art of delayed gratification. Providing everything for your child only leads to an adult who cannot function for himself or herself.
You should point out the things you've done well. For example, have you chosen a career path that suits you and lets you earn well to care for the family? You can offer them advice about this. Teach them about the advantages of hard work, the benefits, and the pitfalls. But let them know if they are enjoying the benefits of your hard work, it is NOT their success it is your success. They must be equipped to define and make their own success.
Rather than projecting your regrets on your child, a parent can make this positive by ensuring that you share stories of your mistakes with your children while helping them to learn the right lessons from it. You should ask them questions and let them explore ways you could have done things differently. Discuss what you learnt and explore what they can learn from your experiences.
The pressure of trying to achieve perfect parenting brings the unnecessary stress of pretending to always make the right decisions. However, we all know that in reality, there will be times you make mistakes as a human being. It is more effective to be willing to learn from mistakes, get support and learn. When your children see you model this, they are more receptive to learning from mistakes.
Relationships and Marriage Lessons  
How many mothers think they didn't marry the right man? Now, this can turn into perfectionism. For example, some mothers might try to turn their son into the "perfect" man whom they wished they had married. This perfectionism can often cause trouble when an adult son wants to get married and the mother resists.
A mother can put so much work and effort into turning her son into a model man; that it often becomes a problem later. It is important for a mother to remember that her son is not there to replace her husband. This is where the "difficult mother in law" comes out because she feels she did all the work to produce a good man and then some girl called Titi wants to come and marry her son.
The situation can quickly escalate if the mother thinks Titi should feel very lucky to have married her son. Or if she believes that the new wife appears not to hang on to Tommy's every word it can cause real relationship problems. Ultimately mum and Titi will never see him in the same light, she will know him in ways mum can never know him.
Instead, parents can turn this into a positive lesson. If there are mistakes you made in choosing your spouse or things you feel you could have done differently, you can share the lessons in a positive way. However, as you discuss these with your children make sure you do not end up bashing your spouse in front of the children.
Fathers on Dating
Or some fathers who might have been "very promiscuous or bad boys" might be overly edgy about their daughters' dating. This is because they imagine the worst when their daughter starts dating. Rather, the best thing you can do is discuss setting boundaries and how to ensure healthy relationships. However, it is important not to "judge" everyone through your own lens as not everybody is out to hurt. If you don't teach the values in the right way, the children will end up picking the wrong lessons. Once again rather than pretending to be the perfect parent, let your child know you were also once a young person who did not always make the right choices.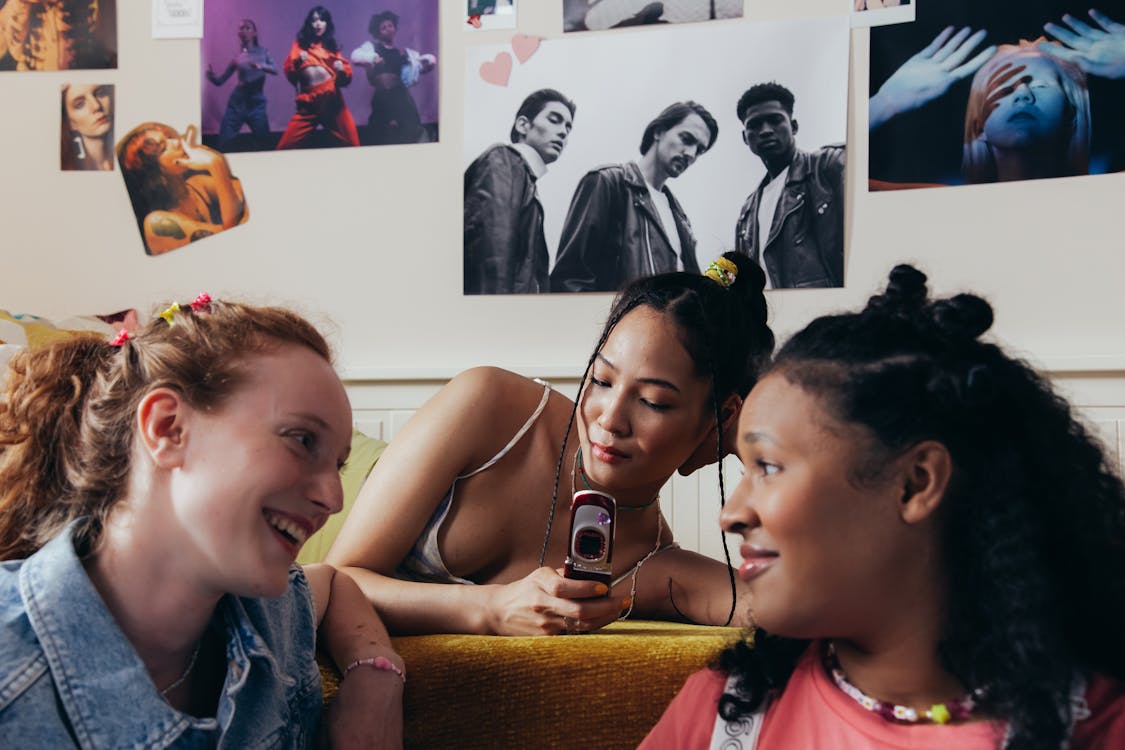 Work and Career Lessons
What challenges in business or betrayals you have faced? Was it a "friend" who changed the terms of a business contract or who stole your business idea?
Once again it is important to share these with your children. The goal is not to scare them into believing that everyone is a fraud, but instead to teach them to be thorough. It is never too early to learn the importance of understanding all the terms in agreements. Let them know not to rely only on gentlemen's agreements or a handshake when it comes to business. As someone once advised me " that reference to a contract only comes up when there is a problem"; it is better to discuss and put everything down in writing.
I learnt the hard way about reading anything I sign carefully during my final year in Secondary School. This was because I didn't pay attention to the subjects listed on my examination forms. Physics was omitted from the list and back then at all of 16 I signed without reviewing…this carelessness led to my result being delayed till much later. Now, the lesson from that is that I read my contracts and any agreements in detail! Rather than paint the picture of a perfect student; I can be honest and help my children to understand the repercussions of carelessness.
Room to Grow
While we encourage our children to learn from our mistakes as well as our successes; we must remember that they are their own individuals. They also need room and the ability to be themselves. A goal of good parenting is to raise independent, disciplined, hard-working, God-fearing, humble, honest individuals.
It is much more effective to ditch the idea of being a perfect parent but rather focus on the many ways to be a good parent, and more importantly, be the parent that your child needs.
It is much more effective to ditch the idea of being a perfect parent but rather focus on the many ways to be a good parent, and more importantly, be the parent that your child needs.
Click To Tweet