Diary Adventures of LagosMums: Stress is Not Cute
Have you ever wondered why we think stress is cute? When last did you say you were stressed? yesterday? this morning? right now? Stress has crept into our vocabularies and it is used all over the place and very frequently. Don't get me wrong I am not suggesting that we cannot be stressed sometimes. But what i am referring to is how we all seem to over-use the term. Even children can be heard asking mum am i stressing you?
This week is International Stress Awareness week and I thought it would be good to check in with mums and find out how they are feeling. So I did a poll and asked mums on my handle how stressed they are and this is what we found out. The truth is motherhood does bring some additional stress into already busy schedules.
70% of mums said they were stressed!
57% said they were more stressed by work demands than family demands!
Only 22% said they get enough me time! Me time to relax, de-stress and to spend quality time on yourself.
We asked the mums what ideas they have to manage their stress better
Mums want to have more me time
Mums want to get more sleep
Getting the right staff for home and business would help stress levels
Getting a much needed vacation – alone and a mum retreat
Find more time to pray
Get more sleep!
What can you do mums? the demands are real, there seems to be no time to get all the things you need to do and then you add the demands of children, spouse, work and business etc. [Read: How to Achieve Mum-Life Balance]
Rather than get on the bandwagon of always feeling stressed! First of all stop and breathe. You might always be busy but the way you respond to being busy and the attitude you have makes a huge difference as to whether you will be stressed or not.
[Tweet "the way you respond to being busy and the attitude you have makes a huge difference"]
[Read: LagosMums Guide on How to Combat Stress]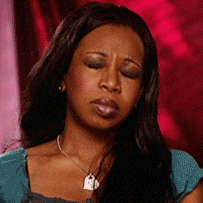 Me Time
Find a way to do something that makes you feel relaxed. It could be as simple as locking yourself in a room to read a magazine for 15 mins; or you can decide to schedule in a massage every now and then. I personally have an adult connect the dot book and sit down at night to complete some while playing some music. It feels good!
Sleep
Yes getting enough sleep is hard. Not sure there is any special magic fix for this one. Remember that it is for a season; they will eventually stop breastfeeding and move into their own room. If you have a support system or staff be sure to use them and get some good quality sleep when you can. I actually started drinking coffee after I became a mum, it was the only way i could stay awake when I resumed work after maternity leave. Trust me though, it gets better you will eventually start sleeping better. In the interim, you can cut down on the owambe's.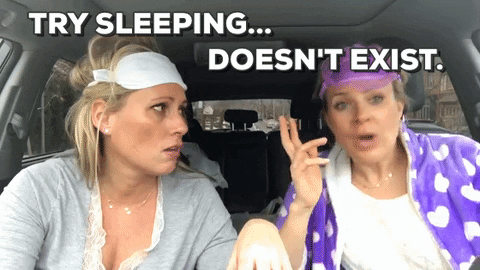 Staff
The right staff both at home and work can indeed make all the difference. The right domestic staff who can be your home manager would really help make things run smoothly. If you work for yourself the staff in the office is also critical. Hiring the right people for the right role is the first step, be clear on what roles you need them to play then hire accordingly. Regular reviews are also very helpful to reduce surprises or stop you from blowing up when you are frustrated.
Vacation
Many mums I spoke to feel that they need their own vacation and holiday. The summer holidays whether you travelled or not is usually busy with the children home for almost 2 months. Parents are even busier than usual when you add being entertainers. Many veteran mums I know go on their own trips after the summer. You can get an idea for when you need to go on a trip yourself; you are snapping at everyone, your emotional tank is low and feel the need to recharge.
Do not let the guilt stop you from going on your solo trip! it is totally fine to want sometime to yourself. Your children will still recognize you when you get back, you will feel happier and everyone will be happier too.

Find More Time To Pray
Prayer is a sweet balm for the busy, stressed mum. Finding more time to pray all through the day would be very helpful. You should start the day with the prayer and end the day with prayer. It is possible to be in a prayerful state all day when you have an attitude of gratitude; this helps you to stay connected to and hear from God. Next time you want to instinctively scroll on Instagram say a prayer instead or read a verse from your Bible App.
[Tweet "Prayer is a sweet balm for the busy, stressed mum. Finding more time to pray all through the day would be very helpful."]
Remember that chronic stress can have negative health implications on your body and mind. To find out how stressed you are take this free assessment. Remember to take baby steps and incorporate relaxation into your schedule.