Diary Adventures of LagosMums: DALM | The Myth of the Nigerian Mother in Law 
We all know the myth of the Nigerian Mother In Law. One of my earliest thoughts about this was when back in Secondary School. A friend of mine announced that she would pray that her future husband's mother was not alive; so that no one would disturb her.
I didn't meet any of my grandmothers so I did not have a mother in law dynamic to witness with my mother or father. So, I figured maybe I did not know how bad it can be?! But I knew something felt cold when my friend said her ultimate goal would be to marry someone who does not have a mother!
Nollywood does not help does it, most mother in law – daughter in law relationships are ugly! Mean, harsh, unfriendly, scary! It is always Mama Badmos or Mama Chike who is an absolute terror to a young new bride.
The root of the issue is the suspicion that comes from the relationship. The mother is wondering who is this young lady who has swept her son off his feet and the new wife is wondering why this old woman won't leave her husband to her.
When both women come in with the view that they are competing for the man in the middle it is usually full of strife. On the other hand, some mothers might not have particularly lovely marriages and they put all their hopes on their son. They end up idolizing their son as the knight in shining armour. So they cannot break away when he gets married. Now we all know the relationship between a mother and her son is usually very close; so a new woman in his life can shake the table.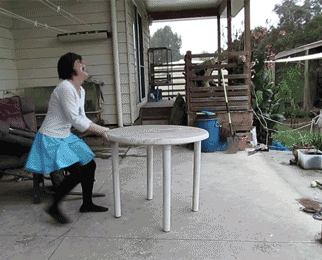 With all this said, is it possible for a wife and her mother in law to really get along? Yes, it is possible!
Mother in Law as Part of Your Support System
Yes, there are some horror stories true! But there is also the possibility for there to be a real friendship between a mother in law and her daughter in love. I remember the time I heard the phrase "my daughter in love" from Pastor Funke Felix Adejumo; I thought it was soo sweet! There and then I decided that this is what I want! A mother in love relationship. Your mother in law can be your best support system if the relationship is healthy.

Reduce the suspicion
I also advise that there should be less suspicion from both sides, come into the relationship with open arms. Come in with your eyes open and alert, but make room in your heart for another mother and mothers make room on your heart for another daughter. It is important that the mother trust her son, and believe that he knows what is good for him. Accept that he has chosen the person who will make him happy.
Support them and step back to let them live their lives. Healthy boundaries are also necessary, a mother in law should not think she can have uninterrupted access to her son. Once he is an adult, in reality, this should have stopped. The wife should also realise that a Mother in Law needs her respect and to be treated with love.
Good Examples of Mother In Law Relationships
What you meditate and feed on will influence you. If you watch hours and hours of the wicked mum in law thanks to Nollywood; then it might be easy to imagine that this is what you will get. There are many women I look up to who have shared their loving relationships with their mother in law.
One of them is Mrs Ibukun Awosika who shared how her mother in law lived with them for many years. Having this support in the house enabled her to grow in her career knowing that the children were being cared for by grandma.
When I got married I was not totally sure what to expect. For so many years prior to getting married, I had known my mum in law simply as my friends' mother. The transition was not 100% smooth. But over the years I can certainly refer to her as my mum in love!
We get along well, we have good conversations, I learn so much wisdom from her and she truly plays the role of a mother to me. Thanks to WhatsApp she sends messages and is also a contributor for LagosMums. She sends me relevant articles and videos on parenting and motherhood 🙂 My husband loves that we get along! Who wouldn't love that?
Drop the suspicion
I have learnt so much and one advise I have is this – drop the suspicion. No one is coming to displace the other person. It is not a competition.
Most people will respond to honest love that is shown to them. Lastly, a mother in law who is busy with her own life has no time to be overly intrusive in her son (or daughters) home and marriage! Yup, I said it! I believe when you have lived your life well, are financially secure, have friends, are confident in your ageing; then your children living their own lives does not leave you empty looking for relevance.
So let's change the story of the Nigerian mother in law; not all mother in law relationships are horrible! There are many good ones. And of course, ladies, if you see someone who treats you so horribly before you get married, do try and uncover the root of the problem. However, there are certain traits you will see that will be red flags. Do not ignore them and sometimes you need to run 🏃‍♀️ before its too late.
Here is to all the mother in laws who make room in their heart for their daughter in love ❤️
Read more in the Diary Adventures of LagosMums posts