Diary Adventures of LagosMums: DALM | The Top Mum Hacks for the Summer Holiday
Summer can either be a relaxing time or a stressful time for you! Our top mum hacks for the Summer holiday can reduce the overwhelming feeling that sometimes come with the long holiday!
Mumpreneurs Need Summer Working Hours
Being a mumpreneur means you are running your own business, raising children and managing the family. Your office might either be in the home or an external office. When the kids are on holioday they want to spend time with you. If you work at home, no matter how much you tell them to keep quiet; they are going to make noise. Just yesterday I got on a business call and the lady announced in advance that her children were at home and so we might hear some noise in the background. This was fine in this case, but there will be some cases where it won't work as well or come across as unprofessional.
One of the first mum hacks for mumpreneurs with a home office is to have set office hours. The benefit of working for yourself means that you can be more flexible. You should plan to make all calls during set times you have blocked off for this. Perhaps one day a week you go to a co-working space, on another day you close at 12 noon and hang out with the children, another day you go to a cafe, work for a few hours and have your meetings. You have to plan your schedule otherwise you will be frustrated!

Work-Life Balance
For the working mum, an out of office message is a must. I learnt this from Michael Hyatt, he shared that when he takes his summer vacation he turns on an out of office message. It is important to have a life and setting an out of office message lets everyone know that you are out! This simple step prevents you from being on your holiday and feeling the pressure to read and respond to emails all the time. So for the first time last summer I actually had an out of office message saying that I was out of the office and practising Work-Life Balance. I further mentioned that I would get in touch when I am back in the office and that I was not checking emails. I also put the contact details for who they needed to get in touch with for urgent matters. Guess what! there were no emergencies and life went on.
Buy Naija Before You Travel
Over the past few years when I go shopping abroad I find myself browsing through the clothes rack without seeing much that excites me. I really enjoy buying Nigerian and getting amazing pieces. There is so much variety and diversity locally, that I prefer to go cloth shopping in Nigeria. Shh, don't tell Macy's or Nordstorm. Thankfully, a few stores have summer clearance sales and so I do my clothes shopping before I travel. So I simply shop for accessories on the trip. Some off the rack stores that have caught my eye on the gram are @woorawoman, @zephansandco, @meliabyjade, @sgtcclothing, @zurielafrique, @ilare_official, @the_ladymaker, @greyvelvetstores, @chinnyakalugwuapparels, @irolagos, @xclamations
Get Some Tea
So as to avoid the summer weight gain you got to plan ahead!. One of my mum hacks and tricks is that I plan my eating out. I also have this magical tea I drink every day. Just in case you are wondering, I did ask a renowned nutritionist and she was able to vet the ingredients. She said the teas contain some really good natural ingredients. I drink a cup before bedtime and it suppresses my appetite till about 12 noon the next day! Honestly, it works like magic. So if you want to order some slide into my DM.
I don't deprive myself, I simply watch what I eat. Overeating is not the sign of an enjoyable summer holiday. Eat-in moderation and you will not come back home needing to run to the nearest gym. You cannot have junk food every day and come back annoyed! Think healthy over junk, drink lots of water and eat out in moderation.
Make Time for Self Care
Find a way for the most important of all the mum hacks! self-care. No more of that coming back from summer needing a vacation narrative! Make a plan for yourself, find out how you can get some me-time. Go to the mall alone, go to the park, take a walk.  But honestly it would be a shame to spend all that hard-earned money, travel and then you come back more stressed than before you went on the trip.
[Tweet "No more of that coming back from summer needing a vacation narrative"]
Last year I heard a pretty dramatic story. A particular lady travelled with her two children for the summer. They went to stay with her sister in law who lived somewhere in Europe. The sister in law herself had 3 children and did not have any domestic help and so was happy to have someone around. She ended up leaving her visitor alone with five children regularly. By the middle of the holiday, the woman lost it and had a meltdown in the mall. Her husband had to travel to bring her back home.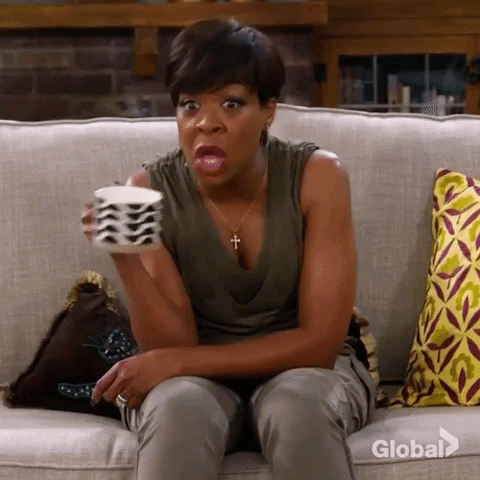 Remember we have E-commerce in Lagos
A few years ago summer was the time to tie down huge amounts of funds towards buying the whole family's needs for the year ahead. Now thanks to several new stores, e-commerce sites, shipping companies and Amazon's increasing list of items shipped to Nigeria, there is no need to overspend or risk excess luggage. The list of things you can get in Lagos continues to increase. You do not have to turn your summer travel into a maniac shopping spree.
Prepare Your Home
If you are going to travel for a few weeks, safety is key. Ensure that you turn off and unplug all devices. If your house suffers from mould you might want to buy some products that absorb the moisture. After coming back to mouldy sofas, more than once, this is one thing we always do every summer.
These damp aid products are placed all over the house and absorb the excess moisture in the air. We had lost too many sofas in the past. Also, leave your key with a trusted person who can help you open the windows to air the house a few times. Turn off your gas cylinder.
Finally, after all this, pray for safe travels and enjoy your trip if you are travelling! If you are staying local read some of our ideas on how to enjoy a staycation!
Need some Summer Camp ideas for your children? Get a guide here. Read How to Keep the Children Busy Over the Summer Holidays