Who else has noticed that Lagos has been extremely hot these past few days? The heat has been quite unbearable and it is intense even as early as 9 am. Coupled with the unstable nature of power supply, it is becoming difficult to cope. It is even more uncomfortable particularly at nights when it is hot and sweaty.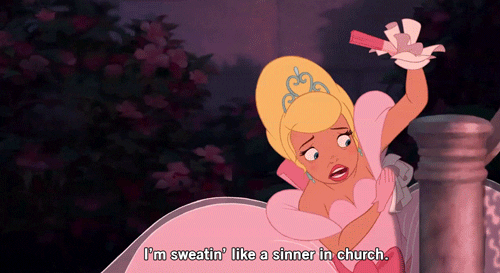 Below are a few tips on how to survive the heat wave in Lagos
1. Drink lots of water
Excessive heat can lead to dehydration and sometimes, heat stroke. This is why we need to drink lots of water to stay hydrated. Keep a bottle of water near to remind you to drink water regularly. Also, ensure that the kids take enough water to school
Apart from drinking enough water, taking your bath regularly will help. Reduction in the intake of caffeinated or intoxicating drinks is also recommended.
2. Eat water-rich fruits
In addition to drinking water, you can eat your water as well. Fruits like watermelon, pineapple, oranges, apple, berries, avocados, cucumber etc have water content that will keep you cool and hydrated. They will also keep you feeling full, which could curb cravings. You can make smoothies or tea with the fruits. Different options you can try are Watermelon-Apple Smoothie, Watermelon Punch with Strawberries, Moringa iced tea, or Cabbage and Pineapple Smoothie.
3. Stay Indoors
Don't we just wish we could remain indoor while the heat lasts?  The best we can do is to avoid going out when the intensity of the heat is at it's highest between 12 – 3 pm. Do not forget to wear clothes suitable for the weather.
Also, ensure that the house is cool enough. With the way power supply is unpredictable, getting a rechargeable water fan that also allows you to put in water to have the effect of an Air Conditioner is a great option.
4. Use Sunscreen
Interestingly, most people do not believe that they need sunscreen. However, everyone needs sunscreen to protect their skin from damaging UV rays from the sun and sunburn. Using sunscreen products decreases the chances for sunburn, skin pigmentation, wrinkles, and skin cancer. You should always apply sunscreen to protect your skin. You can use both a moisturizer and sunscreen to protect and keep your skin hydrated. Make sure that you apply sunscreen to your ears, face, arms, legs, back, neck, hands, and feet.
5, Wear protective hats and sunshades
Hats and sun shades will keep you protected from direct sunlight. Wide brim hats will ensure that your face, head and neck are protected from the sun, see an example here. Sun shades will also  protect your eyes from the sun's ultraviolet rays
Finally, do not forget to rest well. What other tips do you have? Share with us