As parents, it is important that we know how to talk to and support children at this time.

I attended a very informative webinar organised by Wiley. On this webinar, child psychologist, Dr.Jeremy Jewell, discussed how the current COVID-19 crisis can affect children. He shared practical ways to keep children safe, while also looking out for signs of mental health concerns.

We all need to be equipped with the right ways to help children psychologically cope with his or her new normal. Also, it is important to note that the crisis may affect children differently depending on their age, from the toddler stage to the teen years. 
Lastly, it is important for children to establish a new routine during the current stay at home and social distancing measures.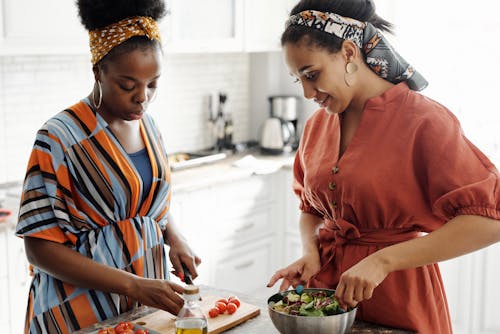 Importance of Routine 
For children, it is critical that they maintain a normal routine as much as possible. So a time to learn, time to play should all be planned out clearly. Let them have a regular time that they wake up and go to bed, there can be some flexibility in between but it is important that there is a schedule. 
A sense of routine and a schedule helps the child to know that even though these are uncertain times, there is still a sense of control and order.
When it comes to their schoolwork and online learning, designate a time and place for their schoolwork during the week. Let them feel a difference between the weekdays and the weekend. Prioritize fun, as part of their schedule ensure that there is time for this. 
When it comes to dealing with children who are tired of being stuck at home. You can help them to highlight the things that are fun for them, then schedule these into their calendars, encourage them to commit to doing these things. As a family you should also make time to do things together, such as arts and craft, movies, playing board games and so much more. Be creative and flexible at this time. 
How Parents Can Talk to and Support toddlers 
For younger children, it is important that parents and caregivers are patient and understanding. You want to reassure your child if they are worried because of the changes in routine. You want to make a conscious plan to spend time ding positive activities that engages them. Children should not be left to their devices all day, they need adult involvement to engage them in the right activities. 
Some red flags could come up that are signs of a toddler who needs some support. For example, regressive behaviours could pop up. These could include such behaviours as the onset of potty challenges, sudden eating problems or onset of thumb-sucking could be signs. These could mean that your child needs more support through changes occurring in their life. Increased irritability, frequent crying, clinginess; and fears separating from parents could all be signs that your child is reacting to changes in their routine. You need to be more attentive and spend time reassuring a child, this is the time that as a parent you need to be even more aware of your words and actions. Children who are too young to speak can still pick up your stress and vibes from the adults in their lives.
How Parents Can Talk to and Support Children (School Aged) 
For school-aged children, they might exhibit problems sleeping or eating. Your older child might verbalise their worries for their selves and others and could also seem sad, withdrawn and might not want to play as much. These could all be signs of their anxiety and worry.
What you can do to help is, first of all, keep a bedtime routine to help regulate their rest. You want to encourage your child to read books that they enjoy as well, this helps them to unwind. At this time introducing deep breathing could be helpful to relax. In fact, you can do this as a family. Mealtimes are always great times for families to bond, eat meals together and be intentional about having quality time.
If your child expresses their concerns about the pandemic or the virus you want to reassure them. This is not the time to tell them to keep quiet or ignore their fears. Rather have conversations with them to let them know that they will be fine. Let them know that they can play their part by washing their hands; staying at home and following the guidelines of the authorities. Reduce the amount of negative news you watch around the children. Also reduce how much time you spend talking about COVID 19 and the coronavirus pandemic.
[Tweet "If your child expresses their concerns about the pandemic or the virus you want to reassure them. Make sure to talk to and support your children"]
How Parents Can Talk to and Support Adolescents
If your tween or adolescent is obsessed about the pandemic and updates about COVID; then you want to limit news exposure and conversations about this. Of course, they can watch the news without you or go online, but you want to do what you can to reduce the focus on the negative news. You could also counter their worries with positive news. So if they keep talking about the number of deaths, you can share other facts such as the curve is flattening in certain parts of the world or that the number of people who are recovering is increasing every day. [Read: How to support your teen during to flourish through the pandemic]
If this age group starts to lament the restrictions of staying at home, once again do not ignore them or tell them off. As a parent, talk to them and support them through their feelings. You want to accept their emotion as valid and discuss what they do have in their control. Which is their attitude and what they do with their time?  Ask them for their opinion and talk about the positives of this current situation. Perhaps there is something they have always wanted to try, like a new hobby, this is a time to encourage them to pick up their interest. All engagement does not have to be academic. 
[Tweet "Talk and support your children at this time, answer their questions and reassure them"]
If your child is overly anxious, as a parent, you want to model calm and reassure your teen. Help them to practise relaxation skills such as deep breathing. You could also try something called "guided imagery" these are all techniques they can learn to calm their mind and reduce anxiety. 
Parents as Role Models during Crisis and Uncertainty
Ultimately your child will respond to these uncertain times based on the example you show them. You need to be a model for your child emotions and behaviours. You want to be calm and not stressed out. Show them what adaptive coping behaviours are, so they know what they can copy and emulate. It is helpful for you as well, as your child, to reduce the excessive consumption of negative news and COVID 19 conversations. It is really important that you spend quality time together, do things together and have a routine for everyone to follow. 
Remember that your children will follow your lead. So everyday endeavour to do the following 
Work on yourself to be mentally healthy 
Do something fun, productive and be active. 
Focus on the positive side of these times and get in the habit of having an attitude of gratitude every day. 
Support for Parents and their Family 
CDC – Visit the Centre for Disease control and get updates on child care, schools and youth programs during the pandemic 
Center for Healthy Minds. The Center for Healthy Minds is a global leader in understanding the mind, our emotions and well-being. You can also join weekly guided meditations 
National Association of School Psychologists is providing information, guidelines, and resources to help support the learning and well-being of students, their families and others in the school community during the COVID-19 crisis.
Association for Behavioural and Cognitive Therapies (ABCT) – abct.org
Wiley – wiley.org
American Psychological Association – APA
Read also How to Help Children Overcome Worry