Imagine if your child is exposed to mature, sexual and inappropriate content in a video game. As a result of some recent reports, parents want to know if Roblox is safe for children to play. Popular gaming platform Roblox is under scrutiny over "condo games" that could expose young users to naked figures, simulated sex and crude language.
According to a 19-year-old user, Dylan Lemus-Olson, Condo videos are like the dark side of Roblox. He reportedly shared this with Anna Werner, CBS News consumer investigative correspondent. He also has a YouTube channel where he looks at "condo games" or "condo videos," which he called the "bad side" of the platform.

So what is Roblox?
Roblox is often played on a smartphone, tablet or laptop, and allows children and players to create themselves as virtual characters and explore different environments. They can pretend to be superheroes and can even invent their own games.
Some games such as 'Condo games' allow users to create whatever characters and scenarios that they want. What has become apparent is that the children playing these games and creating a virtual world that is much more grown-up than anyone could have imagined.
In addition, a mum, Deranda Bordelon reported that while playing a regular Roblox game called "Adopt Me!" with her 8-year-old daughter; someone grabbed the mother's character and took it to bed to simulate a sex act.
Parents Guide to Roblox
Roblox is a very popular video game and has a social media element to it which means that your children can connect with anyone on the platform. So whether Roblox is safe for children to play or not is a real question. As with any social media platform, there are things to consider to ensure a safe experience.
Once Roblox is downloaded on any platform, a child can choose whatever game they want to join. Parents should be aware that there is no age limit to sign up for Roblox. As a result, your child could be connecting with anyone of any age, from anywhere in the world.
Parent vlogger Adele Jennings from ourfamilylife.co.uk shares insight on the Roblox platform here.
All parents need to be aware of the parental controls available. Some of these include the ability to shut off the chat features in the game as well as restricting content your child is exposed to.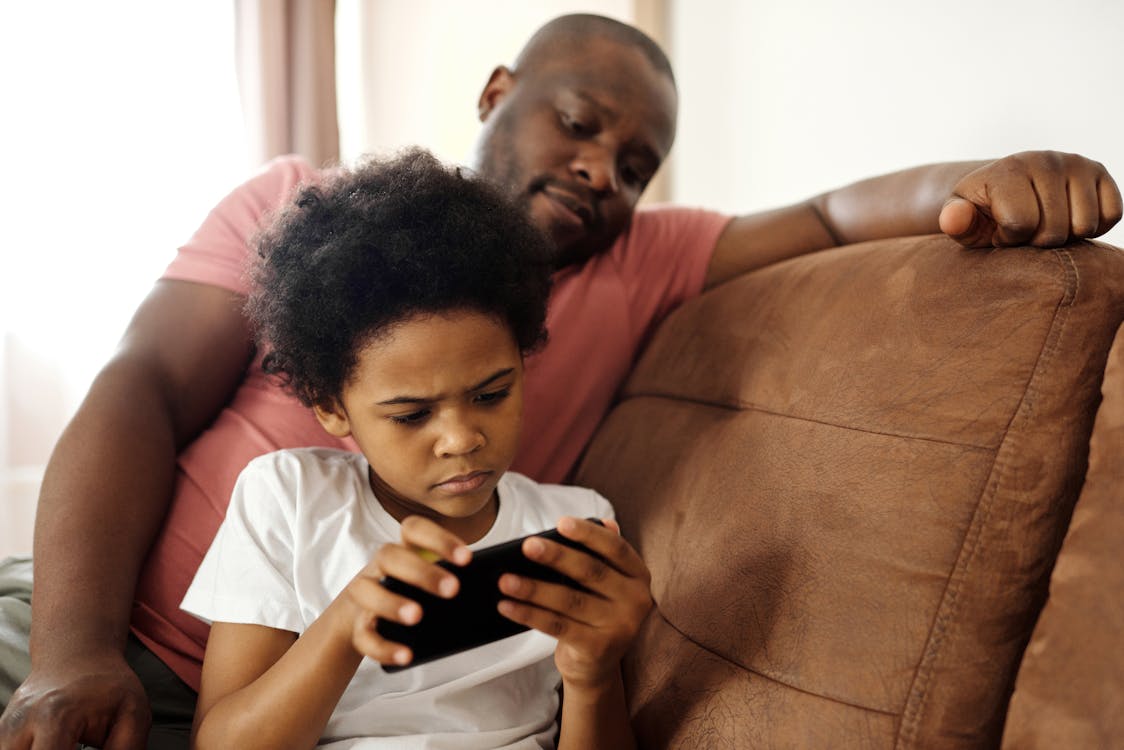 How Parents Should Engage with their Children
Additionally, parents should engage with their children and ask them what games they are playing. It is advisable that you get involved and play with them sometimes. Let them teach you how to play and immerse yourself in their world. While doing this may parents tend to pick up some red flags that could be cause for concern.
However, it is important that parents have a plan of engagement and communicate in a caring way. If parents go over the top; then your child is unlikely to trust you the next time you want to come into their virtual world.
Remember to pause, understand the game and then be clear on the red flags you have identified. Now depending on your findings and how calm you are; you can decide to bring it up in another setting or right then. [Inappropriate content in songs]
When it comes to online safety, in general, you want to engage your child in a positive way about your concerns. Never over-react or snatch his or her device away.
[Tweet "Children naturally think their parents are old school and over-react when it comes to online safety, so you want to be prepared."]
It is important to know that if your child feels that you are simply pretending to be interested in their world just so you can shut it down, you will not get very far. If this is the case, in the future, he or she is unlikely to trust you or be open with you. Remember the internet is not all good or bad, it is about balance.
You can watch our online safety series supported by Google here. 
While it is almost impossible to avoid distressing news online, your families digital well-being should be a priority, you can read more on how to control your media diet here. Read tips to keep your teens safe online this summer and beyond.
Visit our technology and parenting category for more and subscribe to get more in-depth conversations about raising Digital Natives.